From dangerous gas leaks to fires, life-threatening situations caused by hazardous substances can suddenly occur within seconds. In emergency situations, rescue workers and people in danger must have quick access to equipment that enables them to breathe safely. Every second in which the body is depleted of oxygen or exposed to high concentrations of toxic substances can result in acute or lasting harm to health.
This page introduces our escape hoods, escape devices and oxygen self-rescuers, giving you an explanation of which emergency scenarios each one is designed for. You'll also learn important factors to keep in mind when performing a risk assessment of your work site, so that you can choose the products that best suit your needs.
Rescue and escape devices guide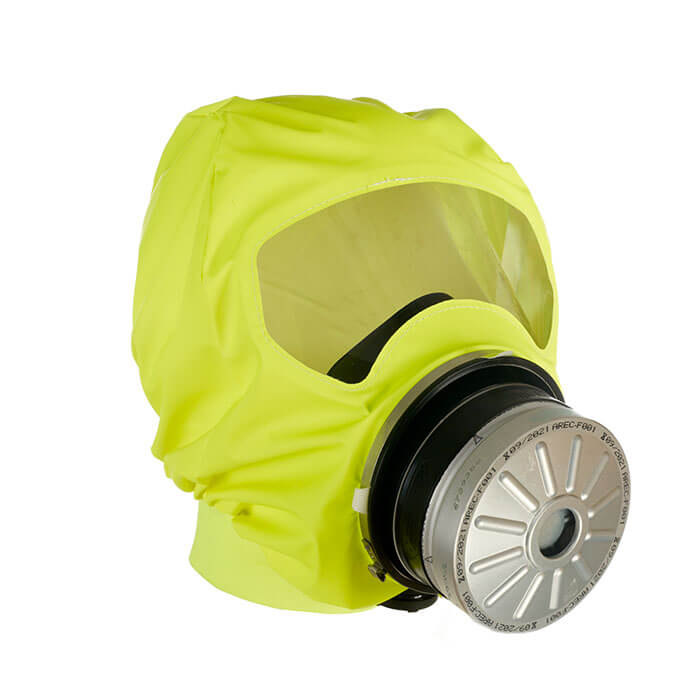 These protect your breathing and eyes from harmful gases released during a fire. Smoke hoods are simple to use, even without training, and offer up to 15 minutes of protection for the wearer to evacuate to a safe location.
Request for Quote
Industrial escape devices
Special industrial escape devices protect against multiple gases that commonly occur during emergencies in industrial settings. They provide up to 15 minutes of protection and are available in different versions: mouthpiece version, half-face mask or hood.
Request for Quote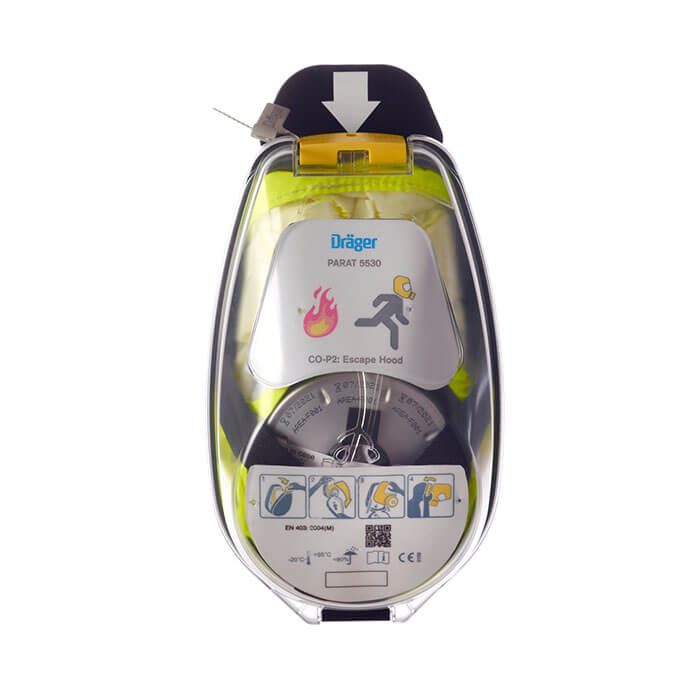 Compressed-air escape devices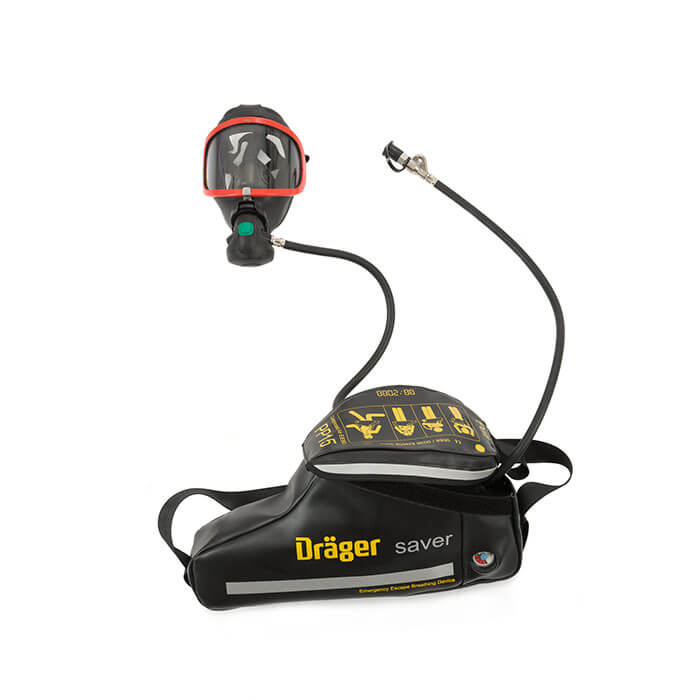 These systems provide a constant air supply via a compressed air tank, offering up to 15 minutes of protection from harmful gases. Compressed air escape devices are available in various forms, with hood or positive-pressure full-face masks.
Request for Quote
Oxygen self-rescuers are designed for difficult operating conditions such as underground operations in mining or sewage work. This miners self-rescuer provide protection against suddenly occurring toxic gases and/or lack of oxygen. The portfolio ranges from mouthpieces with nose clip and goggles, to hood versions with breathing air for 25, 30 or 60 minutes. Different carrying options are also available so that you can comfortably carry your escape device. All our oxygen self-rescuers immediately supply you with oxygen when donned, thanks to the quick-start mechanism.
Request for Quote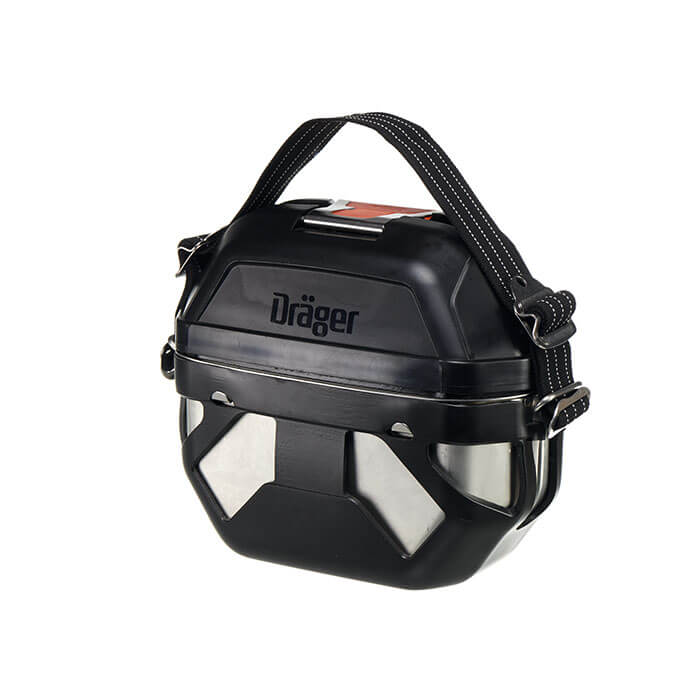 Downloads for Dräger Rescue and Escape Devices